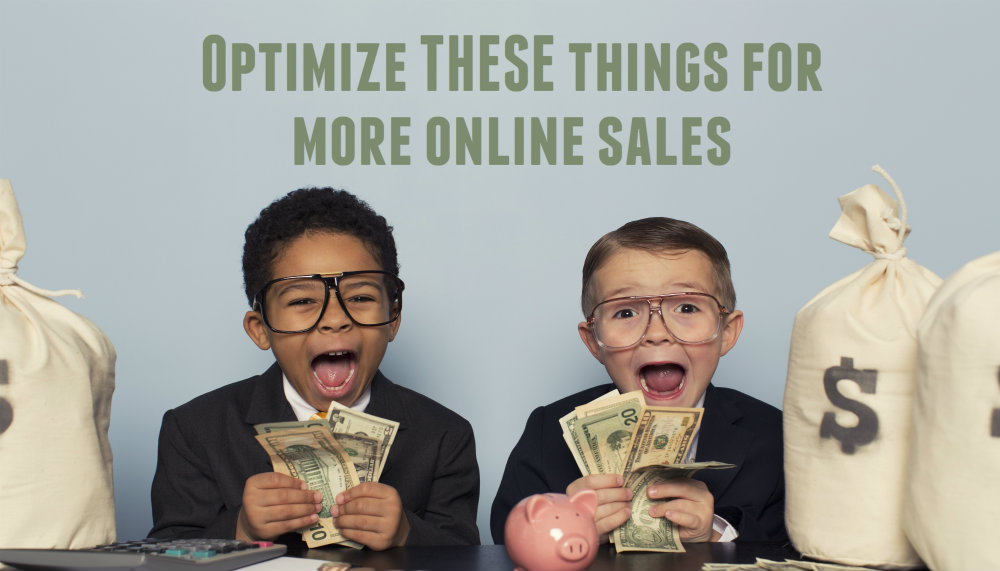 The internet is all well and good, social media's fun, but how do I translate that into dollar bill, into sales and brand new customers?
I'm going to show you some easy things you can do to implement in your business right away that will increase your sales results.
Create a Call To Action
One of the simplest ways to get more sales is to actually ask for them.
Just like in person, online it's really, really important to ask for people to take the next step in the sales process.
Not necessarily buy now, but at least "contact me" or "request a quote" or "download a free trial".
Language along those lines makes it really clear what the next step is for a prospect to move along in the sales funnel and how to get ahold of you. I want you to implement a call to action like the ones above on your social media properties, on your website, on your email signature, and even on your voice mail; that is a really underutilized place where you can put your website address and invite people to go on your site.
Prequalify Your Leads
Another way to alleviate a huge amount of leads that are not quite right for your business, wasting your time and tire-kicking, is to pre-qualify your leads.
Prequalifying your leads is the process of letting people know what types of folks that you work with, what your price point and your timeline is.
A lot of people ask me "how do I make sure people that don';t actually have the budget for my services aren't contacting me.
It's as simple as changing the contact form on your website, to add a drop-down asking people what they're planning on spending on your services and display the minimum price, or something that is close to your minimum price.
Right away, folks that aren't prepared to spend the minimum amount will leave your website and save you a whole bunch of time.
Optimize Your Sales Funnel
The third way you can get more sales is to optimize your closing process.
The close is the part of the sale where you get the person to agree to buy from you.
This is also known as "converting" people from interested, qualified prospects to folks that are ready spend happily.
Think back to all those times that you successfully closed a sale.
What questions did your potential customer need to have answered to their satisfaction before they were able to buy?
Whatever that process looks like, I want you to write it all down and see if you can automate that on your website.
Some folks like to look at your reviews.
Some people need to check their budget.
Some people want to look at similar case studies or find out information about return on investment.
Whatever those questions are, make sure that you've got the answers to them at the ready next time you are in the process of closing a sale, and it will go a lot smoother if you are using the tactics that worked last time.
For best results, systematize your entire sales process or sales funnel and look for areas to optimize it.