Fresh off the press, complete with all the bells and whistles, we're so excited to present Dunlop Western Star's new website!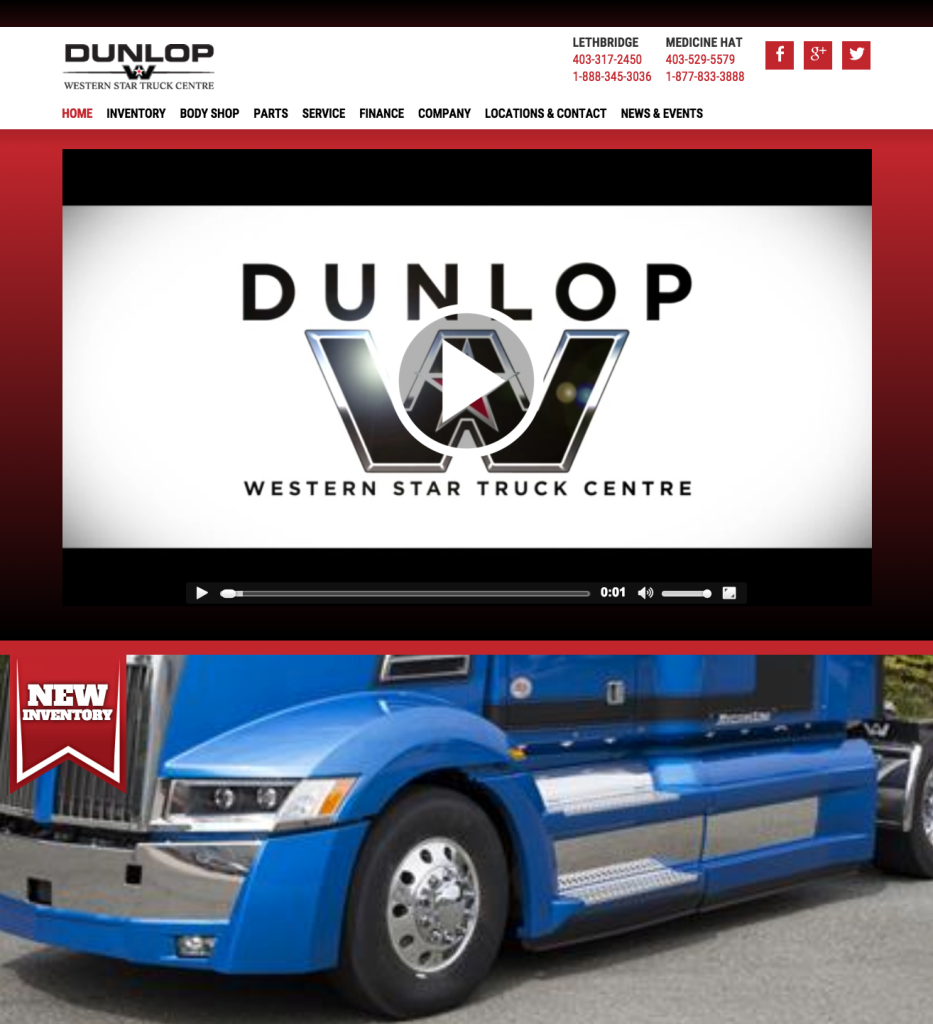 Dunlop Western Star is the second largest Western Star Dealer in Canada. They have over 50 employees in 2 locations and are absolutely dedicated to supporting professionals in the transportation industry.
And – they needed a website design that was an accurate reflection of the quality and professionalism their customers can expect from them.
Their old website, worked ok and looked ok,  but it wasn't keeping up with their competitors or for that matter, their customers.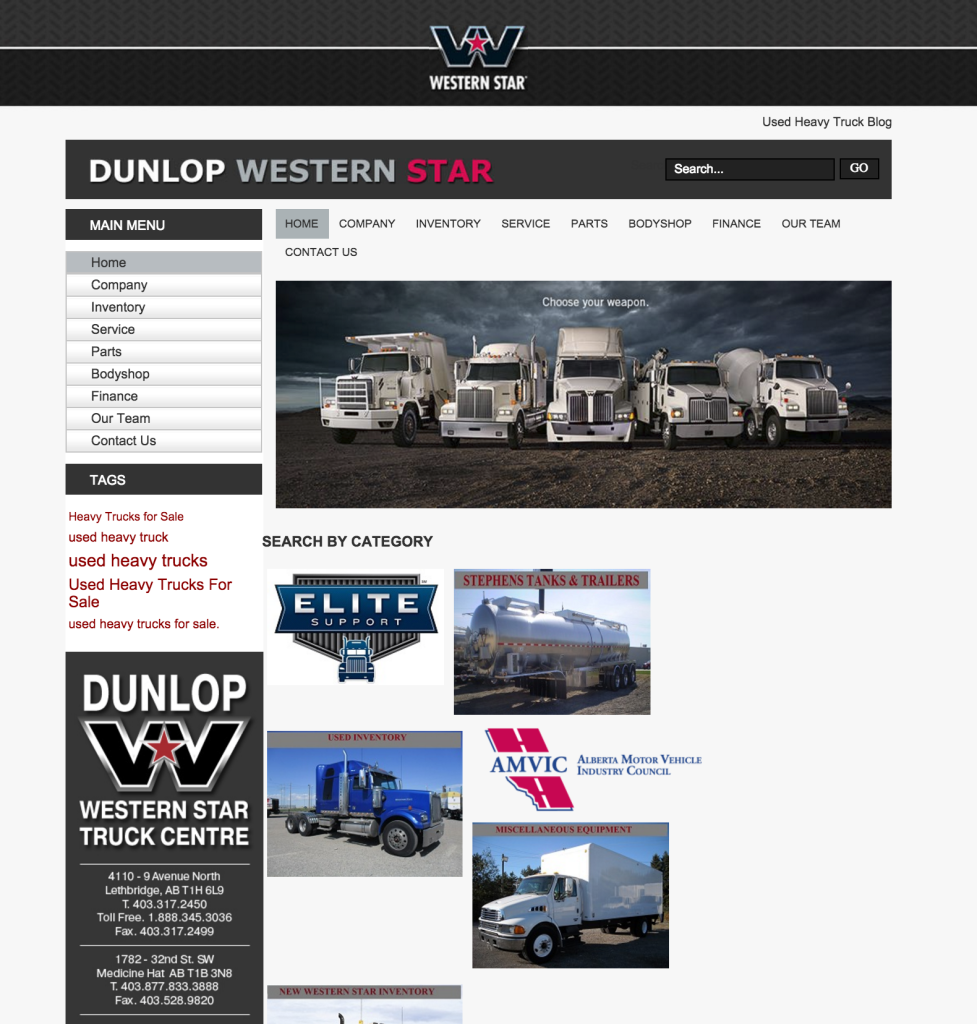 So – what's different with Dunlop Western Star's new website?
Their new site had to be mobile responsive in order to stay competitive. So we built this new website design to be size responsive, so no matter the device – iphone or samsung tablet – this site looks good on all modern internet connected devices.
Click to call / click to email . Another way we made this website design easy for their customers to use is to ensure the phone numbers and email addresses were "clickable" – or responsive on mobile devices.
Their new site features a wicked video – a drone video to be exact – of their impressive facilities. Sites that contain video tend to offer better conversion rates.
A simpler, less text heavy layout. Adapting to the short attention span of today's internet user – this site focuses on multimedia rather than text – making it easy for the user to find what they're looking for.
Never search for the menu again – this website design has a menu which follows the user down the page – so they never have to search for a phone number, or make an effort to navigate between pages.
Subtle animations – this website responds to user interaction by ushering in the design elements, using understated animation throughout. This only serves to reinforce the commitment to cutting edge service Dunlop Western Star is known for.
Building trust is the key to successful relationships, and this site gets a jump on relationship building by providing photos of each and every team member in each department. You'll see the same faces in store as online.
What's the same about Dunlop Western Star's new website design?
We kept the internally updatable inventory – the wordpress back end of this website was working for the client – so we simply updated it to offer more flexibility to help them keep their online inventory current.
We kept our coding streamlined making sure this site loads fast for success with both their customers and Google.
Coded using best practices, this website is search optimized, to maximize the chances of this web design showing up high on the search engines.
We hope you like this new website as much as we do! Remember – sharing is caring!
Why not share Dunlop Western Star's successful new website with your network?