About the client:
Diamond Fireplace has been serving Calgary in a retail and wholesale capacity for over 30 years. They needed a website that would accurately reflect their professionalism and success.
Objective:
Redesign their website to make it easier for customers to use, more up to date, mobile friendly and easier for the client to maintain their online inventory.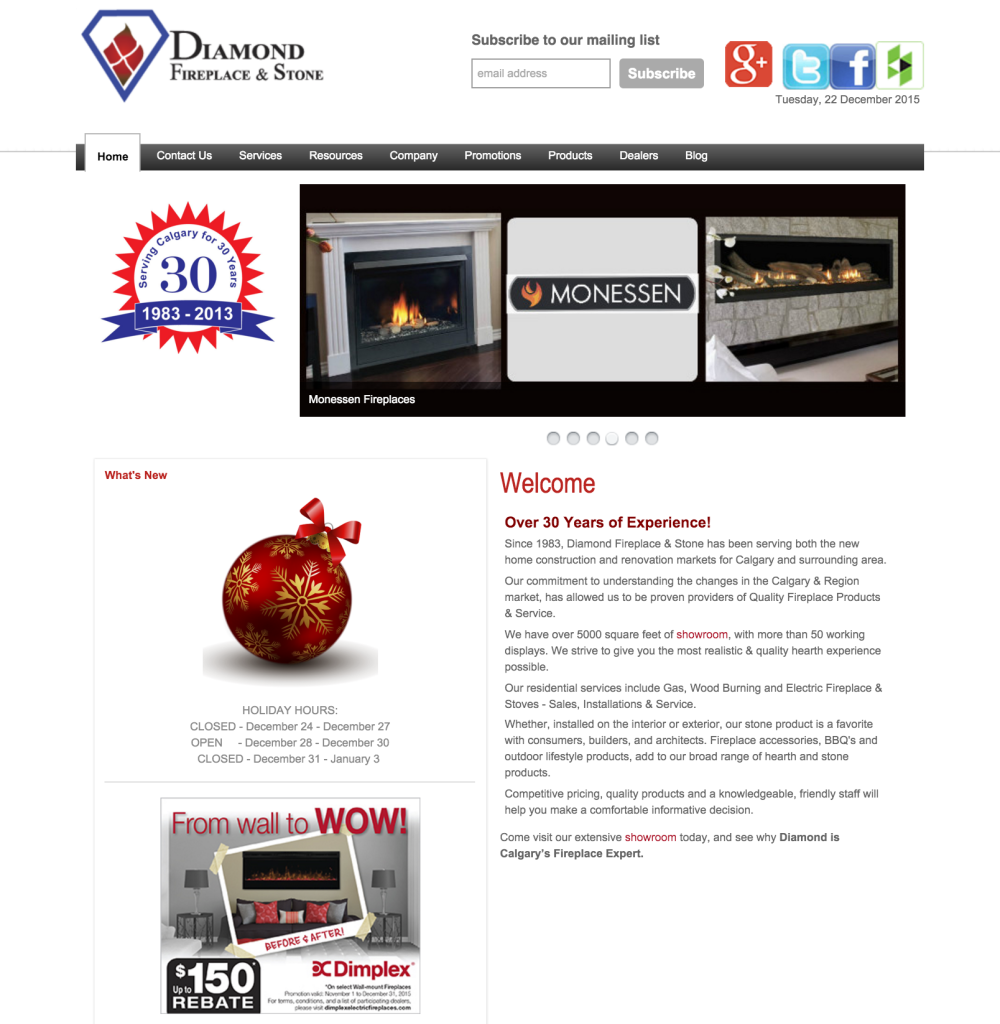 Solution:
New website designed to reflect the needs of their changing audience – less text, more visual. The design scales no matter what device is being used.
The product catalogue was enhanced to offer the ability to link directly to the manufacturer's website, thereby reducing the data entry load on the client.
Launching just in time for 2016, we're so pleased to partner with Diamond Fireplace on enhancing their online credibility.