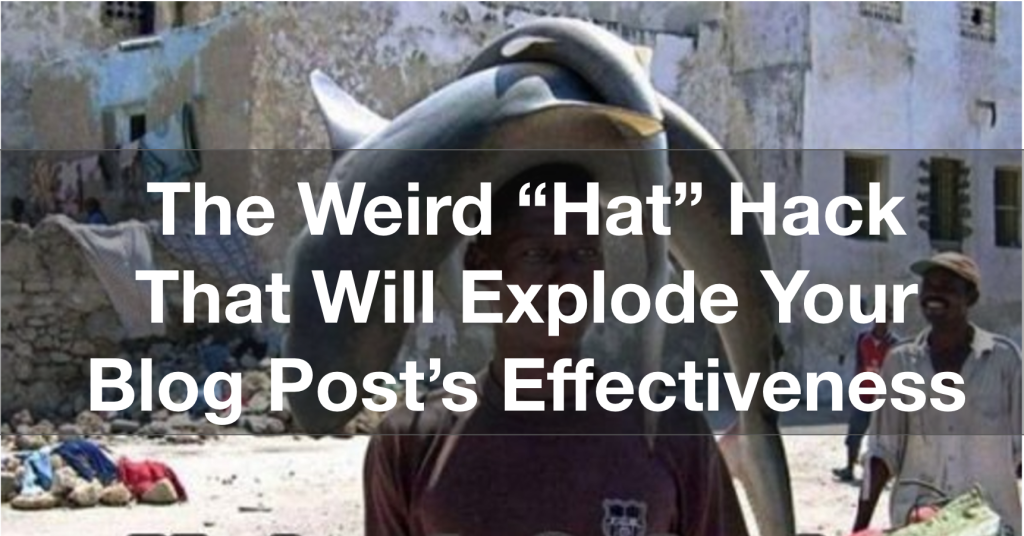 Watch / Listen to this post instead,  
All those hats can get heavy!
Small business owners, on any given day, may find themselves fulfilling duties ranging from CEO to janitor. We wear a lot of "hats".
And while you're working your hats off, you may have noticed there aren't that many folks around you doing the same.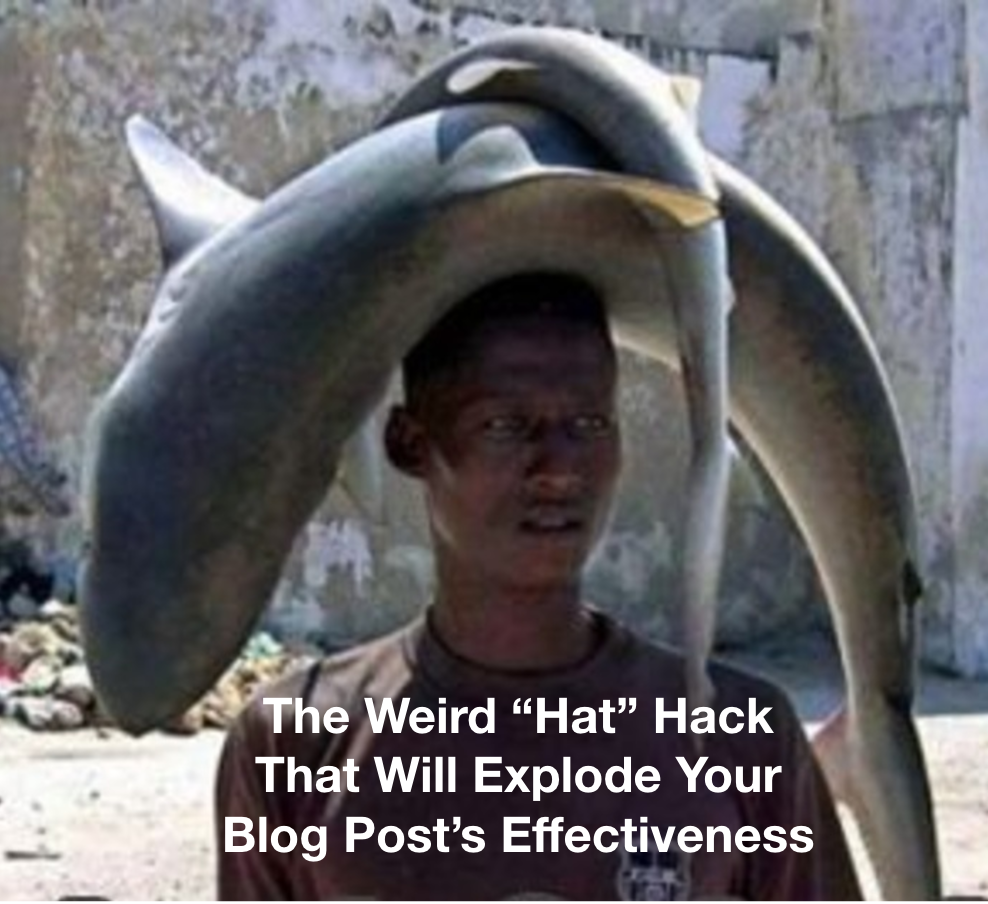 While it may be tempting to demand 5 times more effectiveness from the intern, drivers on your commute and your local barista, it's not realistic.
The good news is, I'm sharing with you what I call The Hat Hack, which will make your blog post (almost) as an effective multitasker as you are.
You're probably letting your blog posts off the hook way too easily.
Whether it's a newsletter, blog post or social media post,  you know you need to do this kind of online marketing work in order to stay competitive and effectively market yourself online.
And once you've completed your blog post, typically speaking we just hit publish, feel the relief for a minute and go back to our busy lives.
I'm here to tell you, if you're doing that you're making a mistake and missing out on an opportunity!
I believe your blog post should work (at least) 5 times harder than that…
Each piece of content you create should be repurposed so you have five different online marketing assets with, count em, a total of 15 significant benefits and results.
1.Blog Post On Your Website:
Once you've completed your blog post, you've got the first piece of content done – woohoo! If well written, your blog post should help establish you as a thought leader, help prospective clients know, like and trust you, help you get better ranking on search engines like Google, and keep your website updated. Four major benefits from one web asset!
1.Video :
As the MOST effective online marketing tool, think about summarizing your blog post in a short video. You can then post thevideo to YouTube, upload to Facebook and share on your website.
Videos are effective because they help audiences remember you and trust you, they're also more likely to share the video, spend more time on your website and buy from you.
(This ads another 5 benefits to your humble blog post, totalling 9 benefits, so far!)
3.Email:
Your blog post should be sent out via email to at least 5 people. You can send it out with a personal note, or a mass email (assuming you have permission to email your list)
Canadians prefer to receive marketing materials via email newsletter and it's a great way to stay top-of-mind with associates and clients. That's two more benefits – totalling 11.
4.Social media:
A good blog post should grab attention with a creative headline and keep attention by providing information people can use, or value in some way.
If your blog post fulfils these these criteria than it should get plenty of shares and comments on social media.
A well written and creative blog post can get more free exposure on social media than a paid ad.
Additionally, every share, comment and like acts as a form of social proof, or implicit endorsement.
If my numbers are right that's 13 benefits – from just one idea.
5.Images:
In the age of instagram, a visual representation of your blog post is all but a requirement.
Create or source and image you can use as the header for your post, and then it gives you another online asset to share on image-only social sites.
A picture is, after all, worth a thousand words and can help folks remember your content.
Additionally, there are many documented cases of consumers purchasing items after they've favorited it on Pinterest – another image heavy social media site.
I've shown you exactly how one blog post can become 5 online assets giving you 15 solid benefits.
Now, that's working your hat off 😉
Click the share button now to spread the love and don't forget to grab more free resources on my website at www.laurelannestark.com
What do you think of the "hat hack"? Do you think you'll use it? Share in the comments below.