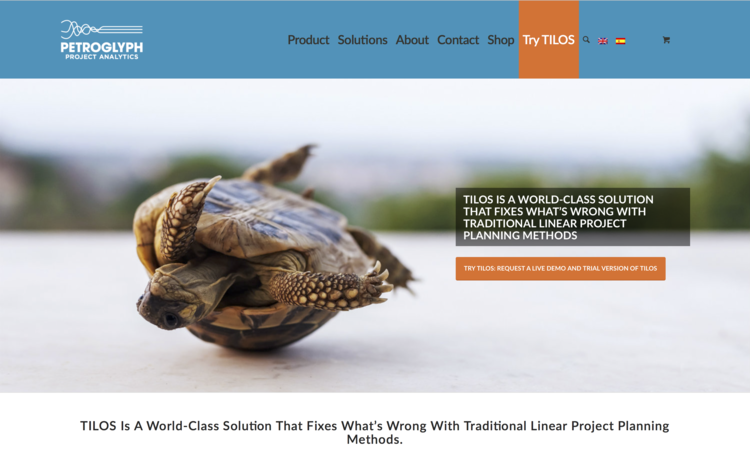 Friday January 6th 2017 at 12pm I clicked the refresh button on my browser and was overcome with excitement – my latest project was live and ready for public consumption.
www.tilosamericas.com is one of the larger projects I've worked on. Here I am sharing behind the scenes of what went into creating this multi-lingual ecommerce website.
Snapshot: the e-commerce website by the numbers:
Serves 23 countries, in 2 languages, over 72 pages with approx. 20,000 words, selling 22 products, completed in 7 weeks.
E-commerce website – client overview:
TILOS is a very specialized software tool that makes planning, executing and controlling linear infrastructure projects easier and more profitable.  
Petroglyph Project Analytics recently became the Authorized Dealer of TILOS across the Americas – North, Central and South America – and needed increased exposure online to get in front of their customers.
Objective:
Create a new website that would:
Be found on search engines.
Communicate the unique benefits of TILOS in a way that would generate leads and sales, across multiple cultures and languages.
E-commerce website- process:
Strategy First:
First, we worked to understand the target audience: what problems they were having, what questions they asked through different phases of their buying process, what they'd already tried and how TILOS could positively impact their daily work.  
Then, we got really clear on the benefits TILOS offers, specifically how it solves the target's pain points in a way that is unique within the marketplace, who else was using the product and what they were saying about it.
Lastly, we conducted comprehensive keyword research to determine what the target customers were typing into search engines when they were looking for a solution to the problem TILOS solved. We also looked at the amount of demand for each keyword or phrase as well as the amount of competition for each phrase to create a nice balance of high traffic and very niche terms to target.
Creating The Brand:
It was really interesting to develop the key benefit statements and create the brand and identify the imagery to associate with each benefit statement.
We needed a message that could be instantly understood across multiple cultures and languages and decided to deliver the message with the use of vivid and stunning images of animals. This was a bold move in the conservative area of civil engineering, but one that dramatically conveys the message in a way that makes this website a memorable stand out from the sea of boring software websites.
Creating and Translating the Text.
Based on the target keywords and best practices for search optimization, a total of 72 pages were written and then translated into Spanish.
Finalizing the Design:
Now that we had the text and images, we crafted each page of the website around one purpose: asking the website visitor to take action.
The entire website is crafted around the call to action, which is for the visitor to request a free trial version of the software.
The call to action buttons and links are prominent and frequent – it's obvious what the next logical step should be.
Additionally, we had to find a way to present a huge volume of content in a visually appealing way that wouldn't intimidate website visitors. Some pages are close to 3,000 words! The use of visuals in the form of icons instantly transmit the message in a way that facilitates the scanning-instead-of-reading behaviour of online users today.
Building the Site:
Creating a multi-currency, multi-country, multi-lingual ecommerce website is not a simple task!
We built the website in WordPress and painstakingly developed the functionality that would identify the user's location and language, displaying the correct text, product info and pricing as well as relevant taxes for each location.
The site also offers, administrator on-page search engine optimization support, social media sharing, blogging and lead-capture email newsletter integration capabilities as well as the integration with Salesforce and Desk.
Launching the site:
Once the website went live (on January 7th), we submitted the sitemap to Google and verified the website with Google search console. The target search keywords and terms were added to a tracking software to report on where the site is ranking for key terms within the first 30 days of launch.
What the client says: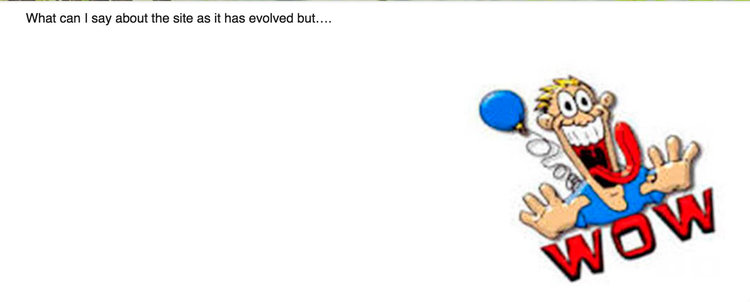 What it took:
From my perspective, as the lead web marketing strategist, copywriter and project manager on this project, I've slept, ate, and dreamed TILOS americas.com over these past 7 weeks.
It's been an incredible journey, from a pile of dense technical white papers to a world-class online presence.
The team I worked with included: one extremely talented website developer, one lovely translator, two brilliant SEO and content experts and a very much appreciated Office Ninja.
Where we're going from here:
We'll be monitoring the initial search ranking performance of the just-launched site very closely and augmenting where needed with off-site search ranking tactics.
Work with me:
Do you want better results from your online marketing? Let's chat! Visit me at
http://www.laurelastark.com/web-marketing-consultant-services/