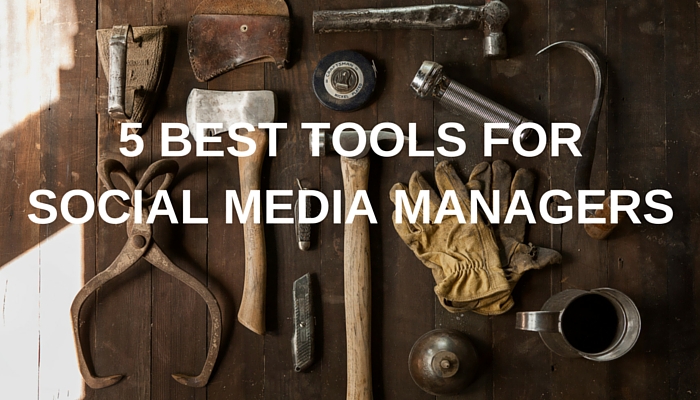 Whether you're working on social media for your business or your personal brand, it's important to optimize the time you have by taking advantage of the best tools. Over the last six years, I have found that some tools have emerged as being more important than others and although I use over 20 tools most days, these are my top five:
1. Feedly (Finding great content)
There is no end of great content on Feedly, which can either be used for posting to social or inspiration for your own blog/content creation. You simply choose your favourite websites or blogs that contain topical content and then Feedly will show you fresh posts from those sites in a nice, easy to access stream. Typically, when I'm working with multiple clients I will arrange my Feedly according to industry in order to optimize the amount of time it takes me to source great content. Here is what my side menu on Feedly looks like: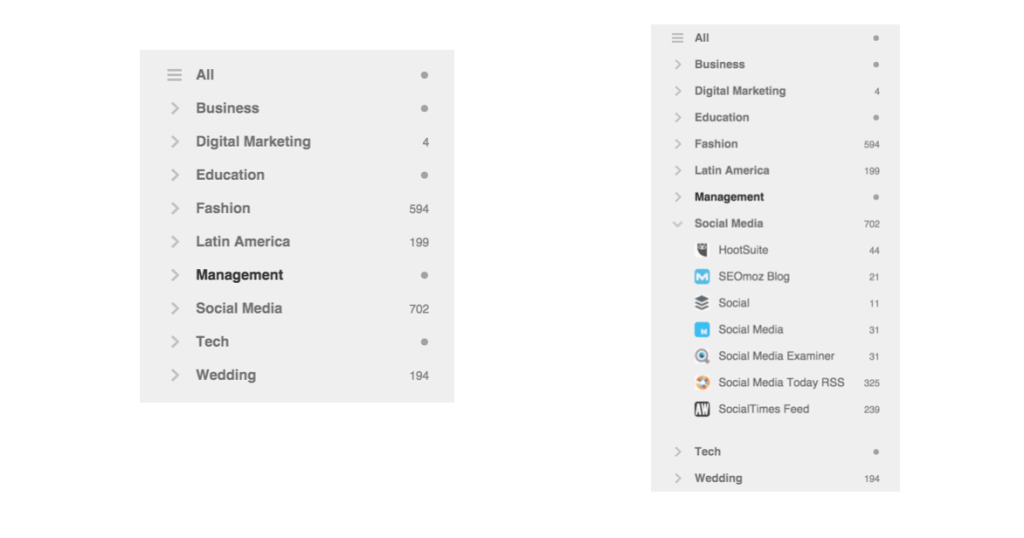 2. Facebook Trending (Sourcing viral content)
I'm not exactly sure how Facebook determines what's trending, but 90% of posts that go viral for our clients are generated from Facebook Trending. These are posts that see 300 – 400% increased engagement (comments, shares, and likes) and reach about four to five times the amount of people that actually follow the page. It's important to refresh Facebook often and try and find trends that relate or can be related to your business or clients.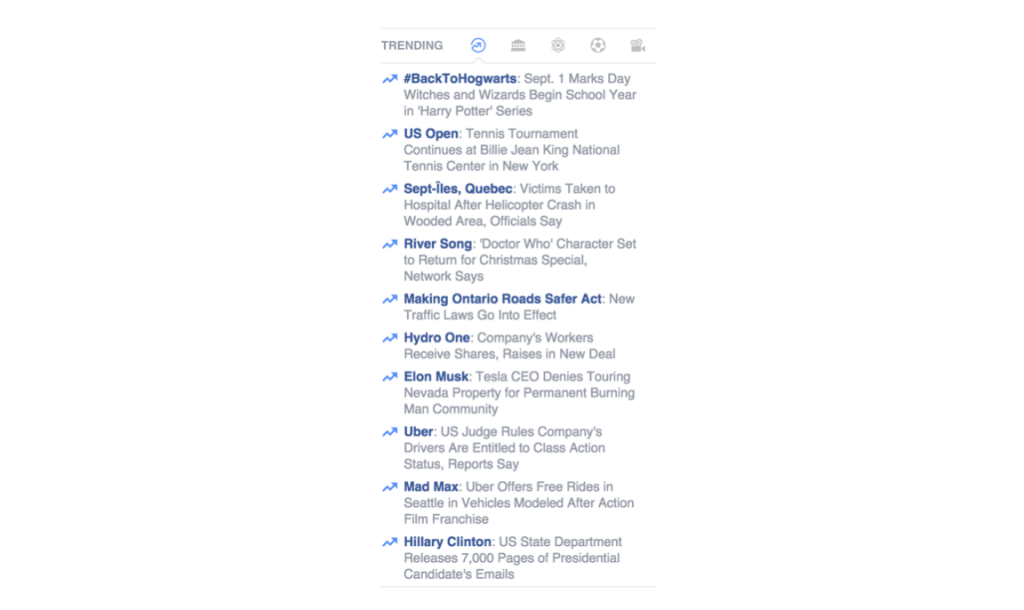 3. Unsplash (Free HD images)
My all time favourite place for free stock images. Every ten days there are ten new photos shared with the community and you are free to use them for whatever you'd like. I think they make great backgrounds for blog post titles (as seen at the top of this page) with layered font over top of them. You can easily blur them a bit if you find the photos to be too busy or distracting. I've been noticing more and more lately how bad most businesses graphics are on both social media and their blogs. It's so important to give customers a visual of what you're trying to do or say and the possibilities are endless (and free) with Unsplash.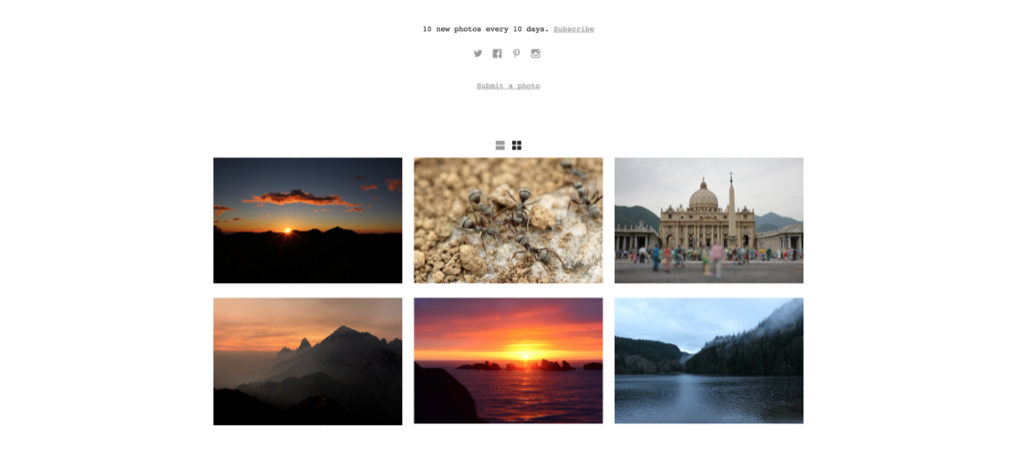 4. Canva (Free graphics generator)
Using Canva has helped our agency generate more engagement on social media and online. Whether we're creating picture quotes, contest banners or graphics for blog posts, there's always new and creative ways to use Canva. Using Unsplash photos in Canva also helps to keep your costs free, but there are backgrounds and graphics available for around .99 cents a piece. Try adding a graphic to every social media post, even if it's not a post that you'd expect to have an accompanying image as people are much more likely to share visual posts online to their network.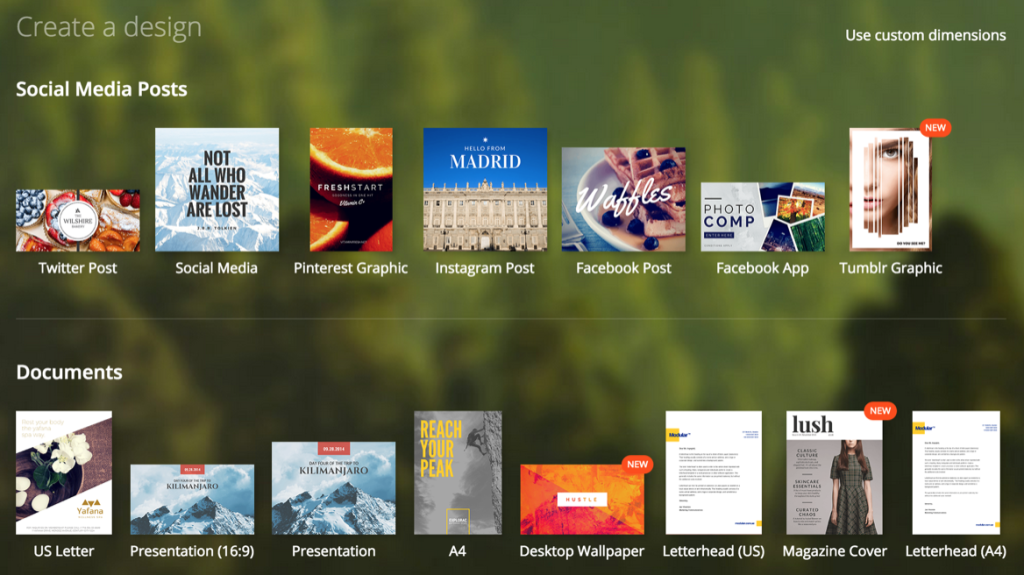 5. Hangouts On Air (Easy video interviews/testimonials)
The last great tool for social media managers is Google Hangouts On Air, a simple way to conduct video interviews or generate video testimonials for your website. We typically do a new interview each week with specific clients and this really adds a human touch to their social media presence. Not only do the videos put a face to the name, they allow fans and customers to engage in unique ways, such as asking questions or suggesting topics for future videos. In today's online world, the more video the better and now that many social networks have added auto-play functionality, your message is much easier to hear. Here is a great tutorial on how to get started with Hangouts On Air. If you need additional tools or strategies for social media management, don't hesitate to contact us today!