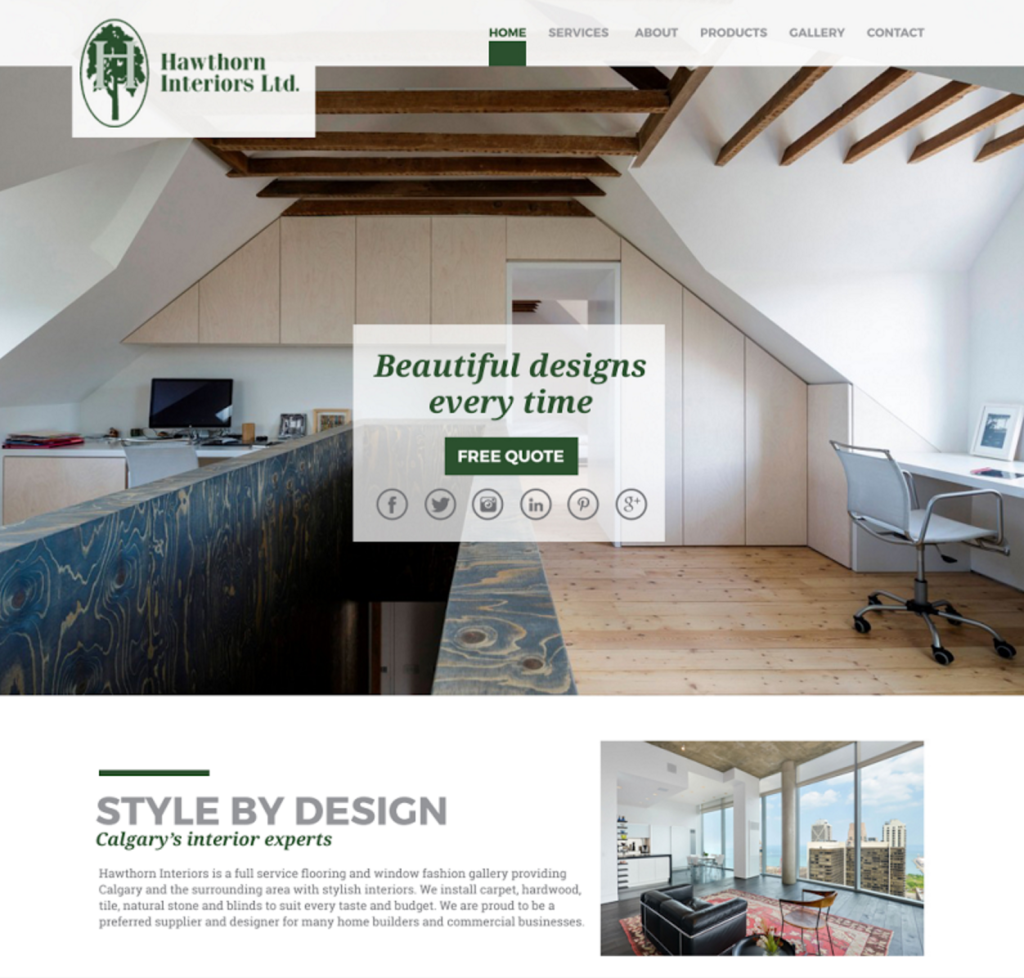 We are so pleased to announce a new website design for Hawthorn Interiors!
Hawthorn Interiors is a high end interior design firm located in Calgary,
Alberta.
Specializing in window & floor coverings they are known for decorating
stunning show homes for Calgary's most prestigious builders.
Hawthorn Interiors needed a website that would reflect the gorgeous
interiors they are known for.
Minimalist in design while captivating with subtle animation, their new
website looks great on every device.
This is the third website we've created for Hawthorn Interiors in the
decade or so we've worked with them.
We are so pleased to have the opportunity to help them stay competitive and
looking great online.
Check out their new website at www.hawthorninteriors.com